The strange serendipity of discovery—meeting fellow travellers, finding new (to us) artwork and artists, et al—never ceases to amaze. In this case, I remember sometime in spring of 2016 receiving an email from a friend to a blog post about Bill Cunningham (RIP) written by author Heather King. As the documentary about his life and work is on my regular rotation of viewing material, I appreciate any scraps of critical reflection about him. Ms King, who's based in Los Angeles, had just seen the documentary and wrote a brief piece about it. That was sufficient to begin a new adventure.
As I wandered around her blog, she mentioned in a post that she was heading east for the summer in part to attend a residency in upstate New York. Openings, an artist collective based in NYC, was founded and is run by Fr. Frank Sabatté, a member of the Paulist Fathers. The Paulists are an organization of Roman Catholic priests who serve in a number of capacities around the world. That a group of working artists had formed a collective with these shared goals was intriguing. Their week-long residency at St. Mary's on the Lake (the Paulists' summer retreat in Lake George, NY) was open to anyone. I had never attended a residency, and the thought of focusing my attention solely on art for a week was enticing.
My goal wasn't to create new work. I had been working on a long-term documentary photography project since 2011, and I needed to edit. I decided to apply and pitched this project in my application, and it was accepted. Months later, I traveled a few hours, bringing about 700 proof prints, to begin a long process organizing this body of work.
That task was arduous, and while I made great (if not slow) progress, I needed breaks from staring at prints for hours a day—indoors, no less, during the beautiful summer days in Lake George. Much of my respite was found seeking out my fellow residents and photographing them at work. I didn't seek to create anything of a catalog: some artists were more accessible, working in the open, usually outdoors. I wanted to create around my editing schedule, and that meant finding people as they were—a haphazard approach.
I truly enjoy observing artistic process, and the residency offered so many opportunities to see artists working in a wide range of media: drawing, painting, sculpture, woodworking, cyanotypes, and more. I was also intrigued by the variety of impromptu "studios": indoor common areas, dorm rooms, open air, dockside, utility spaces, various sheds—even the house attic (which, incidentally, was full of old treasures and, more importantly, interesting light). These provided a brilliant variety of environments.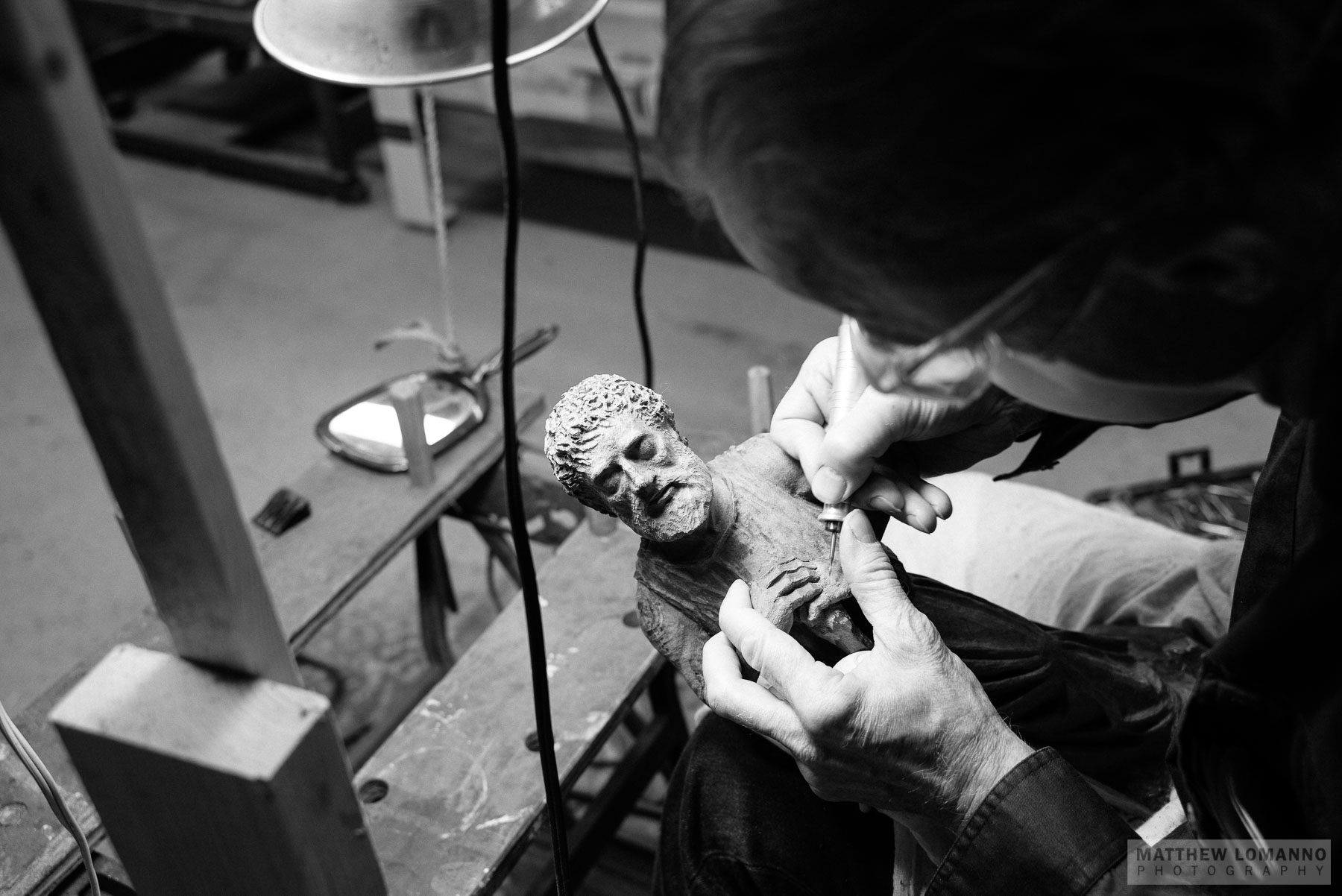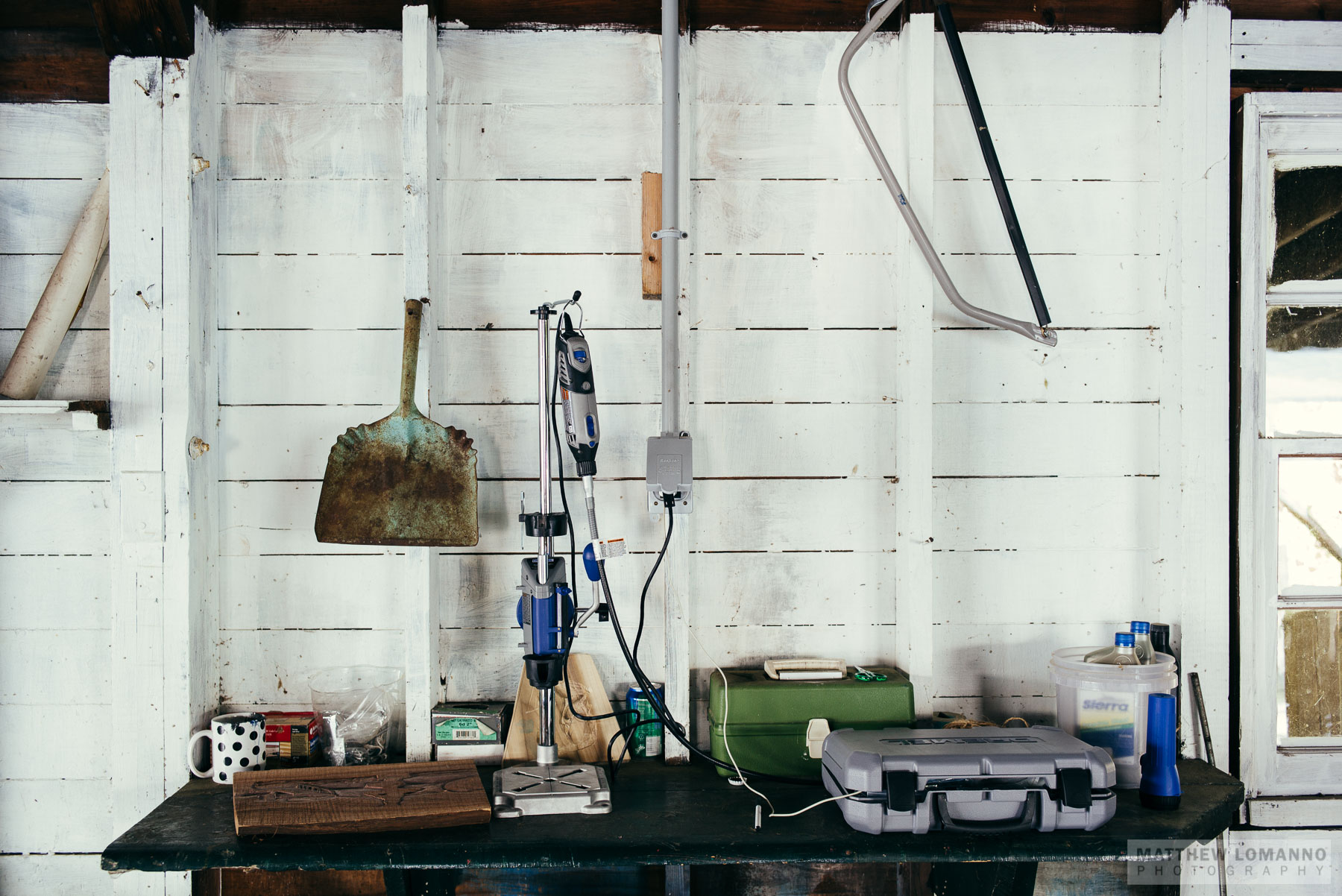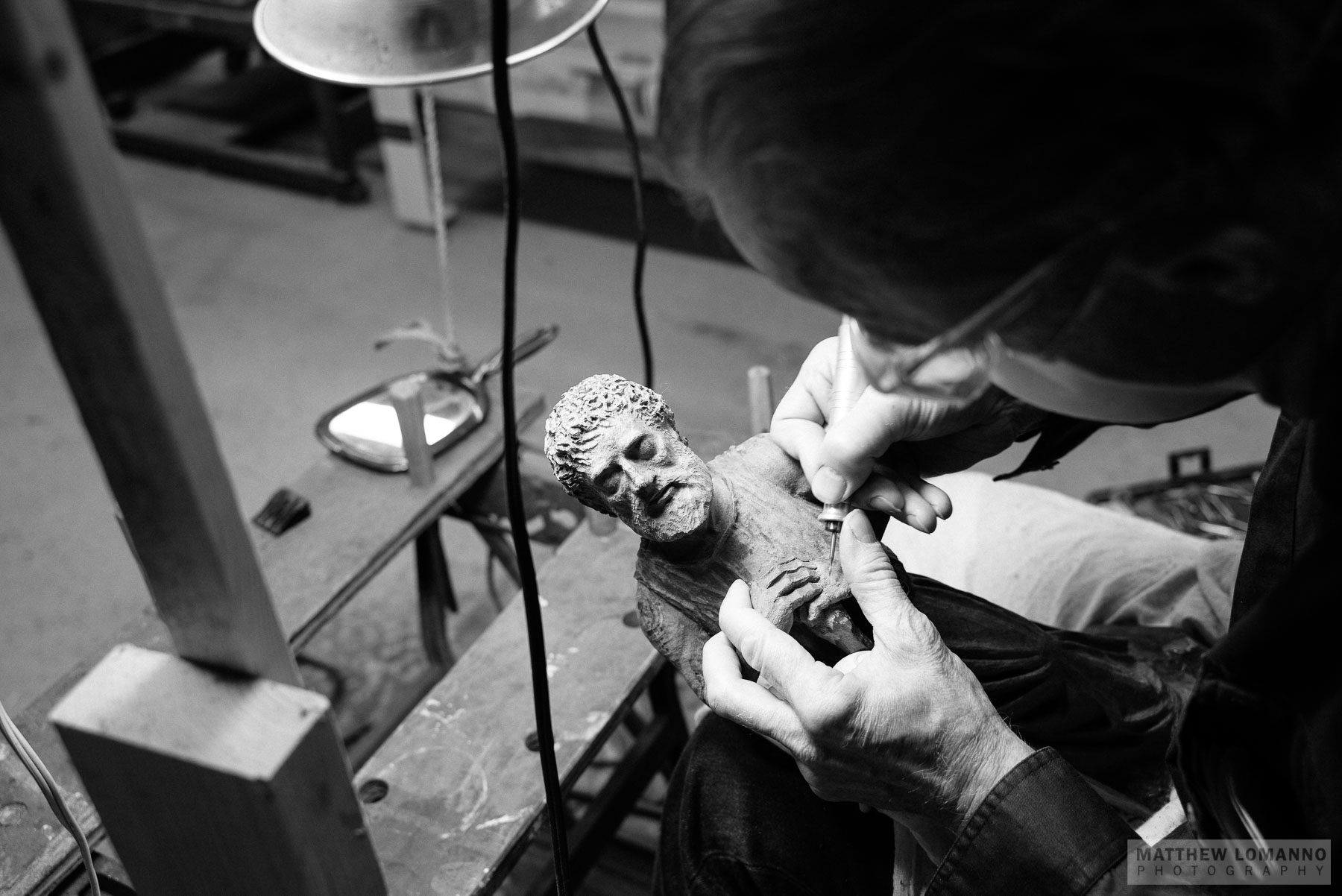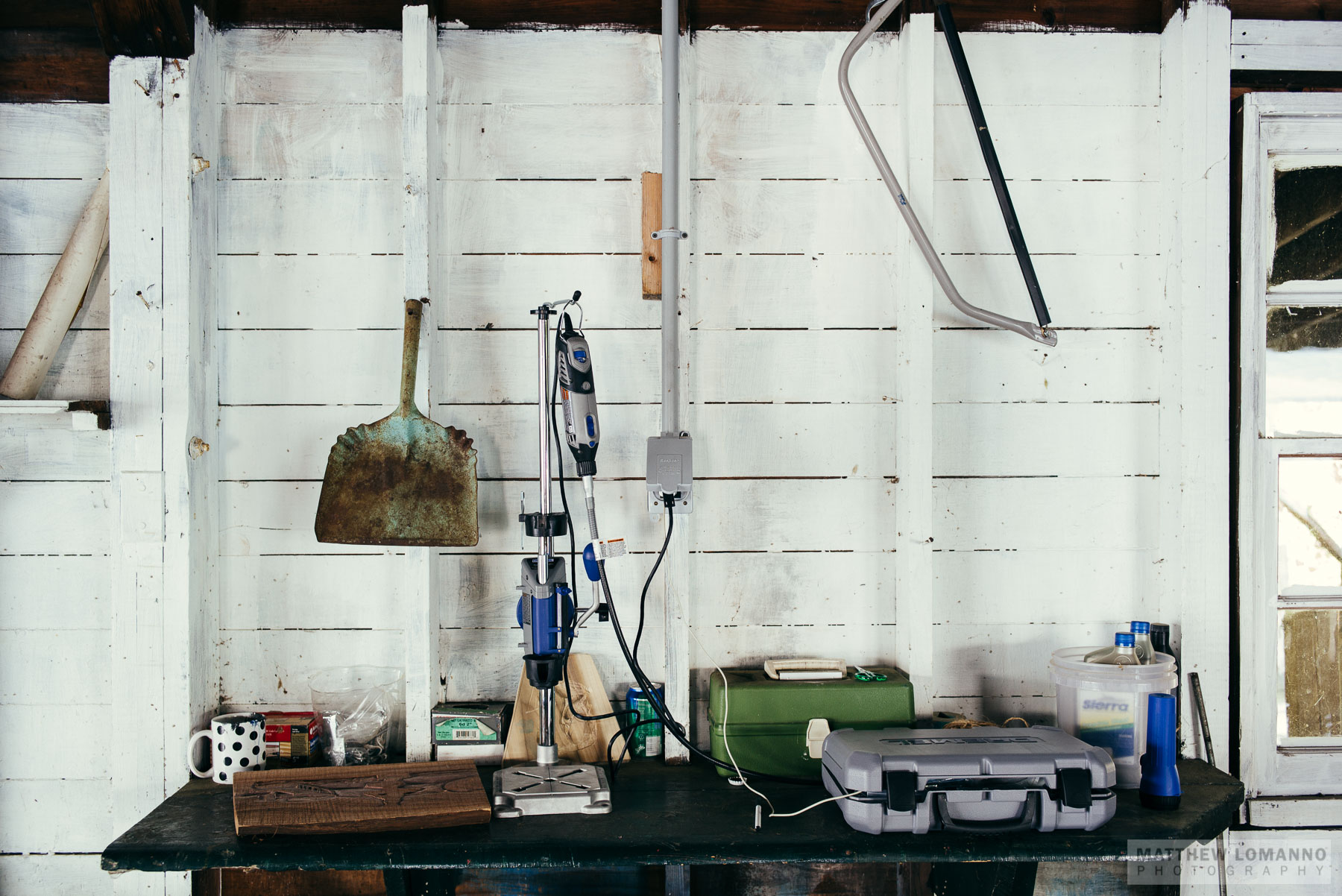 artists above: Nestor Citino, Anthony Santella, Maria Negulescu, Robert Aitchinson, Fr Frank Sabatté, Eric Jiaju Lee, Christine Cichello, Linda Lee Nicholas, Oksana Prokopenko, Matthew Kirby, Carmelo Rios, Lori Merhige